Professional Scanning Services
Looking for an affordable way to digitize your old memories? "Memories in a Flash" is your answer!
We digitize pictures, slides, and negatives using flatbed commercial scanners, with Digital ICE Technology for automatic dust and scratch removal producing high end digital files.
Do you want to share memories with family and friends? We will help you reach your goal!
Scanning Options
Individual Photos
"Memories in a Flash"gives you options. We can scan each photo individually; just bring your boxes full of loose pictures and they will be scanned and saved on a professional CD or DVD for easy home viewing. Or if you prefer, for uploading to the web to share your precious memories with family and friends.
Your photos will be organized at your exact expectations, in the order you place them, and they will be arranged in folders by date, time or place. Just place an index card within each group of photos with your desired titles. Click here for pricing…
Photo Albums
If photos are difficult for you to remove or you'd rather not do so just drop off or send us your photo albums and we'll do the rest for you. We will provide you with digital replicas of your albums by scanning each page, or if you want each picture as an individual file, we can do that as well.
We will convert your files to JPEG high quality format. JPEG is the standard format for consumer printing labs, digital cameras, and most digital picture devices, like digital picture frames. Click here for pricing…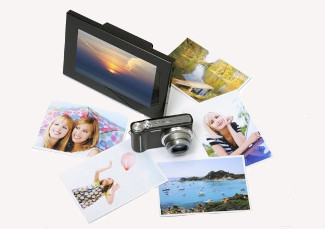 Let's Frame It
Digital picture frame popularity is growing fast as consumers realize their benefits over traditional frames. They enable you to get a significant amount of digital pictures out on display with the same quality as prints, and get the benefits of dynamically changing pictures. It gives you the ability to display all your favorite photos without ever having to open a photo album or crowd your fireplace mantel with dozens of frames.
Memories in a Flash offers you the opportunity to place your digital pictures onto Digital Photo Frames that can be displayed at home, the office, or elsewhere, adding a personal touch to any environment. Click here for pricing…
Slides &amp Negatives
The way we look at pictures has changed. Kodak stopped manufacturing slide projectors in 2004. Your slides and negatives have not changed and are susceptible to fading, mold and mildew.
Memories in a Flash will bring your Slides and Negatives into the 21st century by converting them into digital images.
Do not let your photographs fade away, become damaged or lost to posterity; let us convert those past moments into live moments again. Once digitized there is a whole world of new possibilities waiting for you, bringing your photographic past into the present and preserving it for the future. Click here for pricing…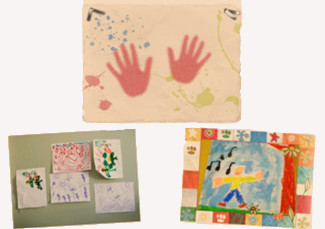 Kids Artwork
Digitizing your children's creations will let you show them off in a variety of ways. You can archive these priceless works of art so that they can be enjoyed for years to come, helping you free up more space in your home and ensuring the original won't be worn and torn after show and tell.
Let us digitize those pieces of art! Think of how many friends and family members you can share these mini-masterpieces with, either as prints, or use them as templates to create your child's very own personalized Birthday card. Click here for pricing…
Documents
Scanning your important documents or favorite old books that you can't find in the stores anymore, gives you the ability to store, access and share them, while cutting clutter around your house or office.
Most important, gives you the ability to recover any important information in case it get lost or destroyed. Document scanning allows you to quickly and securely access your important information from anywhere, anytime and from any device.
Benefits Of Digital Conversion
When digitizing your photographs you will have the flexibility of viewing, sharing, uploading them to the web, and emailing them to family and friends, easier and faster than ever.
Increases your printing flexibility; print at home, at any photo lab, any size, anytime, without quality loss.
Reduce clutter while archiving and storing the originals for safekeeping.
Archive your photos for eternity. Digital images do not degrade as they will be transferred to professional grade CD or DVD's that have a Scratch Armor's protective layer, which prevents them from scratches, dirt, chemicals and fingerprints; making it the best way to protect your precious memories.
Enhanced portability. Bring your digital images (

CD

or

DVD's

) anywhere you go.
Over time paper prints tend to loose their quality; they might turn yellow, fade, get damaged, moldy, stained, scratched, torn, bent and of course they get lost.
So if digital format is that good why not convert all those old photos from traditional paper to digital?
If you have any questions about our Scanning Services, Contact us today.
CD or DVD are included in the price. If you prefer to have your scanned documents, photos, slides or negatives on a USB/External Drive you can bring your own or we can provide you one for an additional cost.